Jersey Hemp Cultivaton
Hemp is an ideal plant for Jersey, benefiting from the Island's fertile soils and distinct micro-climate, whilst fitting perfectly into the existing crop rotation of the famous Jersey Royal potato. Our 2017 trial crop, when compared to similar varieties of hemp grown in the UK, yielded a 30% increase in both fibre and seed.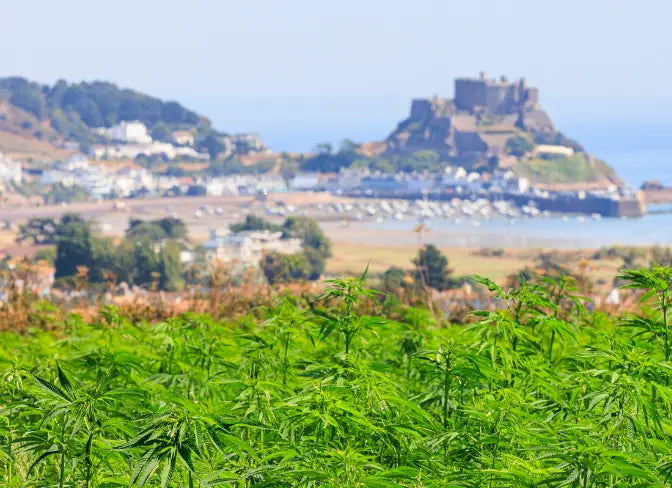 Agricultural practices
Jersey Hemp endeavours to use the best agricultural practices and continue to develop close relationships with local farmers, ensuring the highest standard of hemp cultivation. We do not spray our plants with pesticides, herbicides or other agricultural chemicals. We only use organic fertilisers where necessary, which are all sourced or produced locally.
Jersey Hemp has secured land in sensitive 'red-zone' water catchment areas, which will help prevent unwanted agricultural fertilisers from leaching into and contaminating our water catchment areas, reservoirs and seas. Hemp excels at absorbing the excess nitrogen from the soil left behind from the fertilisation of fields during the potato season. 
Crop Rotation & Harvesting
A crop rotation of hemp with potatoes can significantly prevent run-off of fertiliser and other agricultural chemicals leaching into our aquatic ecosystems, when normally no other crop would be grown.
When the hemp crop is ready for harvest (usually July to October) it can reach a height of 12 feet, requiring specialist harvesting equipment. Jersey Hemp have commissioned customised combines suitable for hemp harvesting, which ensures maximum yield from the crop.