Why Jersey Hemp
We want all of our customers to feel informed, empowered and ultimately, very happy with our products. At Jersey Hemp, we are passionate about what we do and are the leading hemp and CBD producers in the Channel Islands.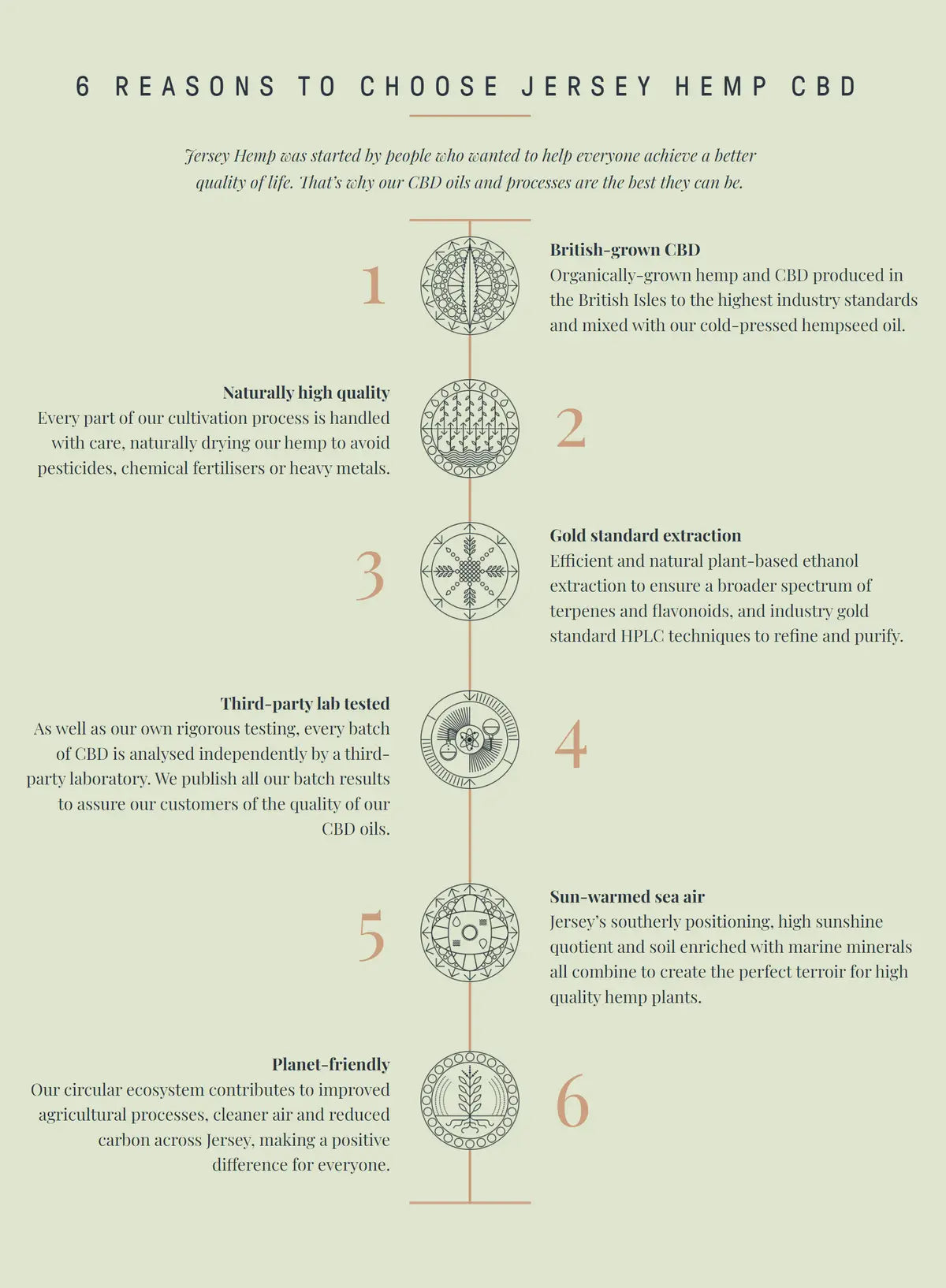 Authentic
We're an authentic team of dedicated scientists, researchers, agricultural experts and environmentalists, so when you shop with us, you can trust that you are buying natural products that are free from pesticides, toxins and other nasty stuff. At Jersey Hemp, we use stringent third party testing and analysis, which means our customers have a guarantee of quality and purity on the products they buy.
Transparency
There's lots of information about the ever-growingly popular CBD and its ability to help aid relaxation. Hemp is proven to be a powerful source of all manner of nutrients and essential vitamins and minerals, and we understand how important it is for our customers to understand what they are buying and why. This is why you'll find almost all you need to know about CBD and hemp products within our website. Our in-depth guides make it simple for you to find out what's best for you and your family (including your pets).
Expert Team
It's our goal at Jersey Hemp to provide the best customer service. Our online shop, up to date news and information, services our customers across the world and we are always happy to meet with our local customers face to face up at Warwick Farm. At our farm shop, customers can relax in a private consultation space and talk through their requirements and seek guidance from one of our expert team.
High Quality
We've tried many natural products for health and wellness and can honestly say that nothing compares to our CBD. This is why we have made it our life's work to harness the very best from hemp and share it with you, our valued customers.